Welcome to Bear Paws Child Care
"Where nurturing and learning go hand in hand"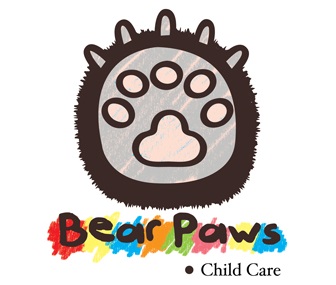 We at Bear Paws Child Care understand that your child's first years are crucial to their future achievements. Preparing your child for success is the inspiration for everything we do at Bear Paws.
Our Center
Bear Paws is a licensed group Infant and Toddler Daycare that is uniquely designed for children from 6 to 36 months of age.
We have a 1:4 ratio of teachers to children at all times with no more than 8 children at one time.
We also specialize in toddlers with special needs and have staff that hold an Infant and Toddler Special Needs Child Care Diploma.
We are located near the corner of Gilley and Imperial inBurnaby. Call anytime for a no obligation tour of our facilities.
Our Teachers 
Our staff are all certified Early Childhood Educators who have years of experience in the professional childcare field. They bring a wealth of knowledge in engaging and developing infants and toddlers.
Bear Paw's ensures that your children are safe in our care at all times. All of our caregivers hold valid Standard First Aide Certificates as well as all staff have completed a criminal record check through the Vancouver City Police Department.